What Is Dollar Dollar Bill?
Dollar Dollar Bill is a nonprofit 501(c)(3) organization making state-level campaign finance in California transparent. Dollar Dollar Bill takes
a mountain of campaign finance data
and processes it into easy-to-understand charts and graphs.
Dollar Dollar Bill is a tool to educate the public on exactly how much money permeates our political process. It is also a resource for voters and journalists to more easily hold candidates accountable for their funding sources.
About Ryan Hughes, Founder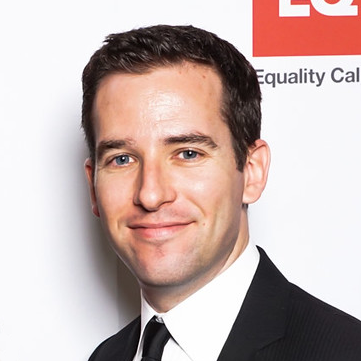 Ryan Hughes has an unlikely combination of backgrounds in law, politics, and computer science that led him to found Dollar Dollar Bill. He is one of a very small group of people in California who both understand the state's campaign finance reporting system and has the means to make the system more easily accessible.
In addition to founding Dollar Dollar Bill, Ryan is a political attorney, having represented political action committees (PACs), trade associations, labor unions, corporations, and ballot measure committees in political ethics compliance matters. He has worked in state politics since college, such as on the committee opposing Gray Davis' recall in 2003, Jerry Brown's 2010 campaign, and with Assembly Democrats in 2012, among other endeavors. He has also been coding since high school.
Ryan received his B.A. from University of Virginia (2004) and his J.D.,
cum laude
, from UC Hastings College of the Law (2010).
You can find him on Twitter
@RyanHughesCA
.
History of Dollar Dollar Bill
In 2010, while working on the Jerry Brown 2010 campaign, one of Ryan's research tasks was converting campaign finance PDFs into sortable spreadsheets. Ryan thought there had to be a better way to do the monotonous work.
The next election cycle, Ryan got his chance to find a better way. Tasked with monitoring the flow of money in swing Assembly districts for Assembly Democrats, Ryan wrote a program to do the work for him. He later expanded the program to publish simple graphs.
He wasn't sure what to call the program, so he solicited input from friends working in Sacramento during a Friday happy hour. One blurted out, "Dollar Dollar Bill!" and the table laughed. It worked on many levels. That person currently works as a Director of Legislative Affairs for a state agency, advocating for and against bills.
Ryan made the tool available to the public, and the considerable web traffic spoke to how much the public wanted tools to help them better understand the flow of political money.
In 2013, the Secretary of State
began publishing all campaign finance data on a nightly basis
. Since that time, Ryan has worked with that mountain of data to build a much richer set of information in Dollar Dollar Bill.
With the help of
155 Kickstarter backers
who signed the Transparency Petition below, Dollar Dollar Bill successfully raised $
10,605
to launch this website. Our Kickstarter video:
The Transparency Petition
A. Font
A.V.
Alison Z.
Allyson Gold
Amy Alley
Ana Simeonova
Andrew Rubin
Anjuli Kronheim Katz
Anna Katrina Tei & Nancy Dabu
Anomalee
Bali Kumar
Bejan Atashkar
Ben Benoit
BHughes
Brandon Abraham
Bridgett Buss
C Shutzer
C. Spear
Cameron Kaye
Carlos
Carrie Shuchart
CC Song
Charles Gillig
Chiara Edwards
Chin Lily, Shar Pei
Chris Fadeff
Chris Gallaway
Christine McGavran
Claire Rodriguez
Clark Freshman
Clark Lehman
Colin Parent
Criteria Corp
D. Osorio
D. Urquhart
Dan Hoetger
Dana Gill Port
Daniel Weinberg
Darin Schoumaker
Disco Tex
David Lyell
David Yoshida
Dawn Miller
Donna Amelkin
Doreet Preiss
E. McGraw
Edgar T.
Elise Weinberg
Elizabeth Valldejuli
Eric DeSobe
Evan Hawkins
Evan Jaroslow
Fatima Khan
Frank Flaherty
Gail Mirchandani
Gary Reinecke
Geoff Harcourt
Greg Siggins
Hani
Howard Welinsky
Ian Marcus Amelkin
J McCormick
J. Guerrero
J. Scott Crawford
J.A.
J.E.Ackerman
James Lynch
Jamie
Janet Voitik
Jared Almoro
JeanClaude Razac
Jeff Jorve
Jeffrey K. Bye
Jeffrey S. Peterson
Jennifer
Jeremy Cohen
Jeremy Roseman
JEROME C PANDELL
Jessica Lansky
jessica lowry
Jessica R
JJE
John Oliver Lee Sistona
Jonathan Pollard
Jonathan Yang
Juan Carlos Ibarra
K. Chiang
K. Giser
K. Johnson
Kayla M
Kelly Rivas
Keriann Engle
Kevin Matulich
Kimberly Ong
Kyle R. Hughes
Liana Marr
Lily Yip
Linda Tasker
Lindsay Fincher
Lisa Franklin
Lucy Carr
Lucy Hughes
Matthew Starr
Matthew Yazzie
MDK
Megan Granger
Melanie Dabu
Melissa Silverman
Micah Fisher-Kirshner
Michael Barth
Michael Manalo
Michael Moschella
Michael Nava
Michael P. McQuinn
Michael Riffle
Mitchell Green
Neil Spears
Nicholas Dewing
Nick Melvoin
Nicole Mirchandani
Nicole Pellegrini
Nik Swiatek
paul powell
Ray Sylvester
Rebecca A. Simon
Rikki Aiton
Rob Gold
robb
Robert Goldman
Roger Ortiz
San Fernando Valley Young Democrats
Sean Creehan
Sean Gentry
Sean Patrick Farrell
Seth Liskey
Shana Dines
Shannon Fuller
Sharon Urquhart
Shawn Nguyen
Shayda Zarafshar
Shir Yehoshua
Snug
Stephen Shepherd
Steve Bott
Steve Franco
Sue Urquhart
swissdis
Taylor Bazley
Therese McKinny-Wood
V. Camero
Vanessa Axelsen
Varoon Modak
Victor Rodriguez
Vijay Ganesh
wy
Dollar Dollar Bill would like to expand its operations to include all of the following. If you would like to help in that effort,
please consider donating
.
Monitor and publish campaign finance for ballot proposition campaigns
Develop an algorithm to identify "grey washing" of political money, a legal method of obscuring the source of campaign contributions
Publish a massive interactive graph showing campaign finance networks and relationships
Publish historical campaign finance data on races dating back as far as 1999
Dollar Dollar Bill is a California nonprofit public benefit corporation with 501(c)(3) tax status. Dollar Dollar Bill is overseen and governed by a Board of Directors in accordance with California and federal law. All contributions to Dollar Dollar Bill are tax-deductible for income tax purposes.