Dollar Dollar Bill Is Back for 2019 and 2020
We just had an election--are there really interesting campaign finance trends for the next cycle yet?

Yes!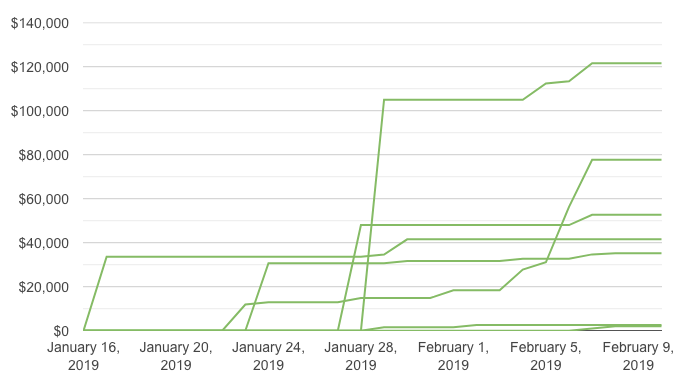 There are two special elections set for March 2019, each with possible runoffs. Candidates in
Senate District 1 (2019)
and
Senate District 33 (2019)
are already raising funds in earnest for their races.
Be sure to stop by the pages for the 2020 races for those districts go get a full picture of the money being raised in those districts, as candidates can transfer funds from their 2020 accounts to their 2019 accounts. Find them here:
Senate District 1 (2020)
and
Senate District 33 (2020)
Stacks: Our Latest Analyses
If you went down to your local Assembly candidate's office to volunteer—right now—what might they feed you to keep you working hard?
...
More
In American political campaigns, cash rules everything. Candidates and elected officials spend an countless hours raising money to pay for their commercials, mailers, and door hangers. But candidates differ in how they raise enough money to be competitive. Dollar Dollar Bill wanted to find out who 2018's biggest—and smallest—grassroots fundraisers were.
...
More
Thank You to Dollar Dollar Bill's Backers